Workflow Type:
Unrecognized workflow type
The image is referenced in the paper "NesSys: a novel method for accurate nuclear segmentation in 3D" published August 2019 in PLOS Biology: https://doi.org/10.1371/journal.pbio.3000388 and can be viewed online in the Image Data Resource.
This original image was converted into the Zarr format. The analysis results produced by the authors of the paper were converted into labels and linked to the Zarr file which was placed into a public S3 repository.
In this notebook, the Zarr file is then loaded together with the labels from the S3 storage and analyzed using StarDist. The StarDist analysis produces a segmentation, which is then viewed side-by-side with the original segmentations produced by the authors of the paper obtained via the loaded labels.
Launch
This notebook uses the environment_stardist.yml file.
See Setup.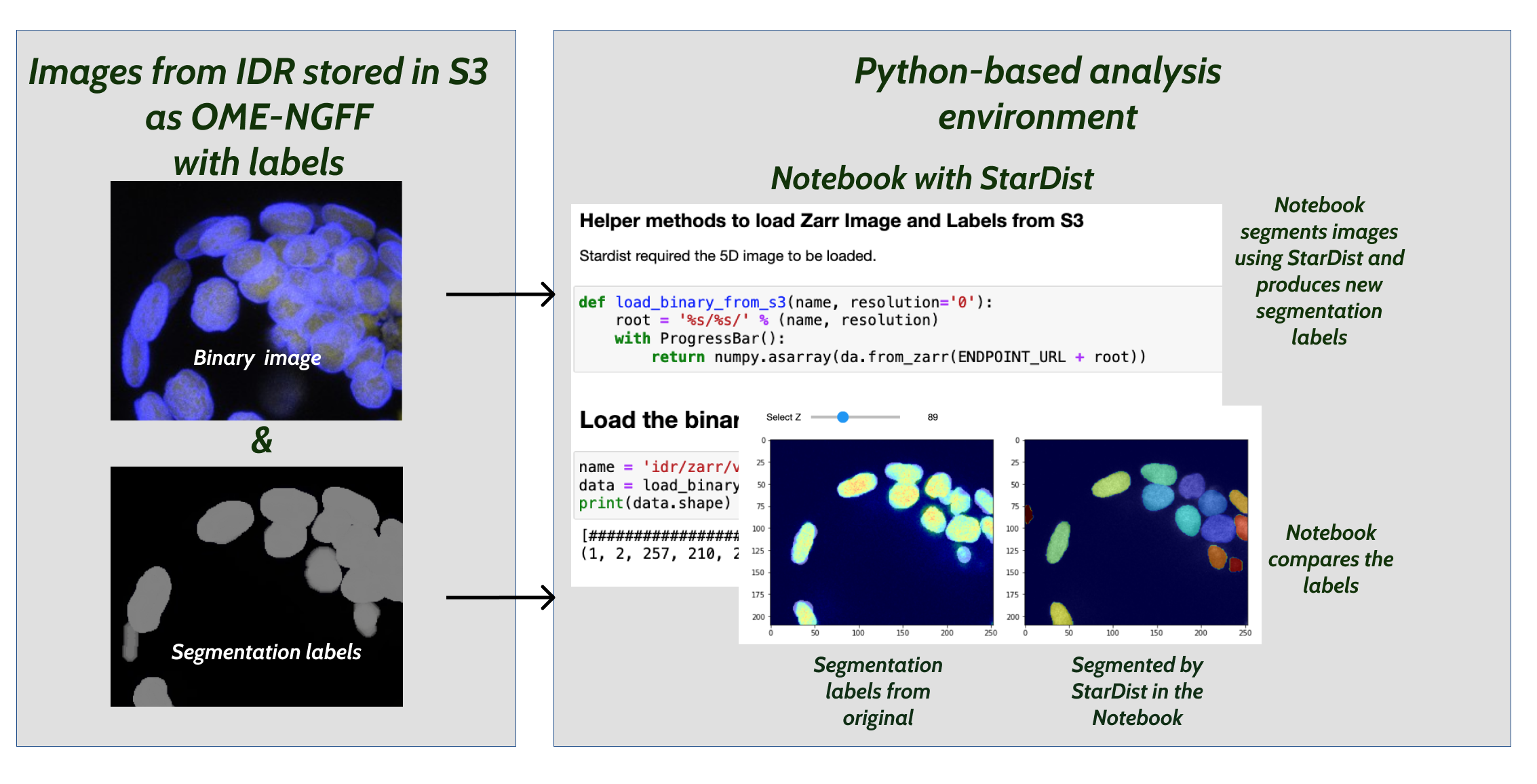 Version History
Frozen

Version-1
e662f48
Citation
Burel, J.-M., & Walczysko, P. (2023). Load ome.zarr Image with labels from a public S3 repository, analyze using StarDist and compare results. WorkflowHub. https://doi.org/10.48546/WORKFLOWHUB.WORKFLOW.496.1
Activity
Views: 642
Created: 1st Jun 2023 at 11:49

Attributions