2 items tagged with 'Hi-C'.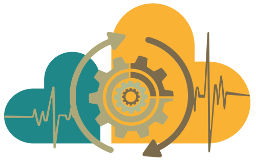 Tests

All failing
This workflow take as input a collection of paired fastq. It uses HiCUP to go from fastq to validPair file. The pairs are filtered for MAPQ and sorted by cooler to generate a tabix dataset. Cooler is used to generate a balanced cool file to the desired resolution.
Created: 21st Jan 2023 at 03:01
Views: 380, Downloads: 21
Flashlite-Juicer is a PBS implementation of Juicer for University of Queensland's Flashlite HPC.
Infrastructure_deployment_metadata: FlashLite (QRISCloud)

Download
Created: 18th Aug 2021 at 00:19, Last updated: 7th Sep 2021 at 07:26
Views: 1766, Downloads: 26