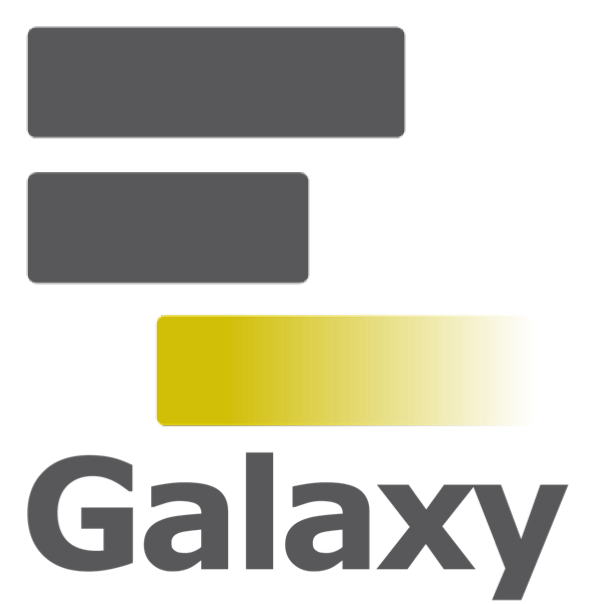 Galaxy Amber Protein MD Setup tutorial
Workflow Type:
Galaxy
AMBER Protein MD Setup tutorials using BioExcel Building Blocks (biobb)
---
This workflow must be run in biobb.usegalaxy.es. Please, click here to access.
---
Based on the official GROMACS tutorial.
---
This tutorial aims to illustrate the process of setting up a simulation system containing a protein, step by step, using the BioExcel Building Blocks library (biobb) wrapping the Ambertools MD package.
---
Copyright & Licensing
This software has been developed in the MMB group at the BSC & IRB for the European BioExcel, funded by the European Commission (EU H2020 823830, EU H2020 675728).
Licensed under the Apache License 2.0, see the file LICENSE for details.

Steps
| ID | Name | Description |
| --- | --- | --- |
| 0 | Pdb | biobb_io_pdb_ext |
| 1 | Pdb4amberRun | biobb_amber_pdb4amber_run_ext |
| 2 | LeapGenTop | biobb_amber_leap_gen_top_ext |
| 3 | SanderMdrun MinH | biobb_amber_sander_mdrun_ext |
| 4 | SanderMdrun MinSys | biobb_amber_sander_mdrun_ext |
| 5 | ProcessMinout | biobb_amber_process_minout_ext |
| 6 | AmberToPdb | biobb_amber_amber_to_pdb_ext |
| 7 | ProcessMinout | biobb_amber_process_minout_ext |
| 8 | LeapSolvate | biobb_amber_leap_solvate_ext |
| 9 | LeapAddIons | biobb_amber_leap_add_ions_ext |
| 10 | SanderMdrun Energy Min | biobb_amber_sander_mdrun_ext |
| 11 | ProcessMinout | biobb_amber_process_minout_ext |
| 12 | SanderMdrun Warm Up | biobb_amber_sander_mdrun_ext |
| 13 | ProcessMdout | biobb_amber_process_mdout_ext |
| 14 | SanderMdrun NVT | biobb_amber_sander_mdrun_ext |
| 15 | ProcessMdout | biobb_amber_process_mdout_ext |
| 16 | SanderMdrun NPT | biobb_amber_sander_mdrun_ext |
| 17 | ProcessMdout | biobb_amber_process_mdout_ext |
| 18 | SanderMdrun Free | biobb_amber_sander_mdrun_ext |
| 19 | CpptrajRms First | biobb_analysis_cpptraj_rms_ext |
| 20 | CpptrajRms Exp | biobb_analysis_cpptraj_rms_ext |
| 21 | CpptrajRgyr | biobb_analysis_cpptraj_rgyr_ext |
| 22 | CpptrajImage | biobb_analysis_cpptraj_image_ext |
Outputs
| ID | Name | Description | Type |
| --- | --- | --- | --- |
| mypdb.pdb | mypdb.pdb | n/a | |
| mypdb4amber_run.pdb | mypdb4amber_run.pdb | n/a | |
| myleap_gen_top.crd | myleap_gen_top.crd | n/a | |
| myleap_gen_top.top | myleap_gen_top.top | n/a | |
| myleap_gen_top.pdb | myleap_gen_top.pdb | n/a | |
| mysander_mdrun.rst | mysander_mdrun.rst | n/a | |
| mysander_mdrun.trj | mysander_mdrun.trj | n/a | |
| mysander_mdrun.cpout | mysander_mdrun.cpout | n/a | |
| mysander_mdrun.cprst | mysander_mdrun.cprst | n/a | |
| mysander_mdrun.mdinfo | mysander_mdrun.mdinfo | n/a | |
| mysander_mdrun.log | mysander_mdrun.log | n/a | |
| _anonymous_output_1 | _anonymous_output_1 | n/a | |
| _anonymous_output_2 | _anonymous_output_2 | n/a | |
| _anonymous_output_3 | _anonymous_output_3 | n/a | |
| _anonymous_output_4 | _anonymous_output_4 | n/a | |
| _anonymous_output_5 | _anonymous_output_5 | n/a | |
| _anonymous_output_6 | _anonymous_output_6 | n/a | |
| myprocess_minout.dat | myprocess_minout.dat | n/a | |
| myamber_to_pdb.pdb | myamber_to_pdb.pdb | n/a | |
| _anonymous_output_7 | _anonymous_output_7 | n/a | |
| myleap_solvate.top | myleap_solvate.top | n/a | |
| myleap_solvate.crd | myleap_solvate.crd | n/a | |
| myleap_solvate.pdb | myleap_solvate.pdb | n/a | |
| myleap_add_ions.pdb | myleap_add_ions.pdb | n/a | |
| myleap_add_ions.top | myleap_add_ions.top | n/a | |
| myleap_add_ions.crd | myleap_add_ions.crd | n/a | |
| _anonymous_output_8 | _anonymous_output_8 | n/a | |
| _anonymous_output_9 | _anonymous_output_9 | n/a | |
| _anonymous_output_10 | _anonymous_output_10 | n/a | |
| _anonymous_output_11 | _anonymous_output_11 | n/a | |
| _anonymous_output_12 | _anonymous_output_12 | n/a | |
| _anonymous_output_13 | _anonymous_output_13 | n/a | |
| _anonymous_output_14 | _anonymous_output_14 | n/a | |
| _anonymous_output_15 | _anonymous_output_15 | n/a | |
| _anonymous_output_16 | _anonymous_output_16 | n/a | |
| _anonymous_output_17 | _anonymous_output_17 | n/a | |
| _anonymous_output_18 | _anonymous_output_18 | n/a | |
| _anonymous_output_19 | _anonymous_output_19 | n/a | |
| _anonymous_output_20 | _anonymous_output_20 | n/a | |
| myprocess_mdout.dat | myprocess_mdout.dat | n/a | |
| _anonymous_output_21 | _anonymous_output_21 | n/a | |
| _anonymous_output_22 | _anonymous_output_22 | n/a | |
| _anonymous_output_23 | _anonymous_output_23 | n/a | |
| _anonymous_output_24 | _anonymous_output_24 | n/a | |
| _anonymous_output_25 | _anonymous_output_25 | n/a | |
| _anonymous_output_26 | _anonymous_output_26 | n/a | |
| _anonymous_output_27 | _anonymous_output_27 | n/a | |
| _anonymous_output_28 | _anonymous_output_28 | n/a | |
| _anonymous_output_29 | _anonymous_output_29 | n/a | |
| _anonymous_output_30 | _anonymous_output_30 | n/a | |
| _anonymous_output_31 | _anonymous_output_31 | n/a | |
| _anonymous_output_32 | _anonymous_output_32 | n/a | |
| _anonymous_output_33 | _anonymous_output_33 | n/a | |
| _anonymous_output_34 | _anonymous_output_34 | n/a | |
| _anonymous_output_35 | _anonymous_output_35 | n/a | |
| _anonymous_output_36 | _anonymous_output_36 | n/a | |
| _anonymous_output_37 | _anonymous_output_37 | n/a | |
| mysander_mdrun.netcdf | mysander_mdrun.netcdf | n/a | |
| _anonymous_output_38 | _anonymous_output_38 | n/a | |
| _anonymous_output_39 | _anonymous_output_39 | n/a | |
| mycpptraj_rms.dat | mycpptraj_rms.dat | n/a | |
| _anonymous_output_40 | _anonymous_output_40 | n/a | |
| mycpptraj_rgyr.dat | mycpptraj_rgyr.dat | n/a | |
| mycpptraj_image.trr | mycpptraj_image.trr | n/a | |
Version History
Frozen

Version-3
69dcddd
Frozen

Version-2
4f14959
Frozen

Version-1
77500af
Citation
Hospital, A., & Bayarri, G. (2023). Galaxy Amber Protein MD Setup tutorial. WorkflowHub. https://doi.org/10.48546/WORKFLOWHUB.WORKFLOW.297.3
Activity
Views: 1598
Created: 25th Mar 2022 at 10:10
Last updated: 3rd May 2023 at 14:50

Attributions