2 items tagged with 'mpxv'.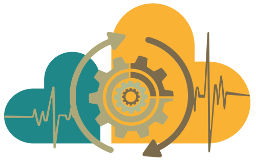 Tests

All failing
Generic variation analysis on WGS PE data
This workflows performs paired end read mapping with bwa-mem followed by sensitive variant calling across a wide range of AFs with lofreq and variant annotation with snpEff. The reference genome can be provided as a GenBank file.
Created: 4th Jun 2022 at 03:01
Views: 659, Downloads: 7
Generic variant calling
A generic workflow for identification of variants in a haploid genome such as genomes of bacteria or viruses. It can be readily used on MonkeyPox. The workflow accepts two inputs:
A genbank file with the reference genomes
A collection of paired fastqsanger files
The workflow outputs a collection of VCF files for each sample (each fastq pair). These VCF files serve as input to the Reporting workflow.
Workflow can be accessed ...
Created: 1st Jun 2022 at 13:46, Last updated: 1st Jun 2022 at 16:51
Views: 1440, Downloads: 28